What is Genuine Organic?
Many countries legislate the use of"organic"term to prevent from frauds. In Japan regulations exist for food and agriculture, but there are no detailed laws regarding organic textile products. We carry out on-site and document inspections annually supervised by ECOCERT, a global organic certification body, to assure that there is no dye transfer or contamination by harmful chemicals in all processes. These rigorous audits are a condition for receiving GOTS and OCS international textile certifications. The TC (Transaction Certificate) is the only document retracing the whole production process and an important evidence required to receive the "organic" qualification.
Certification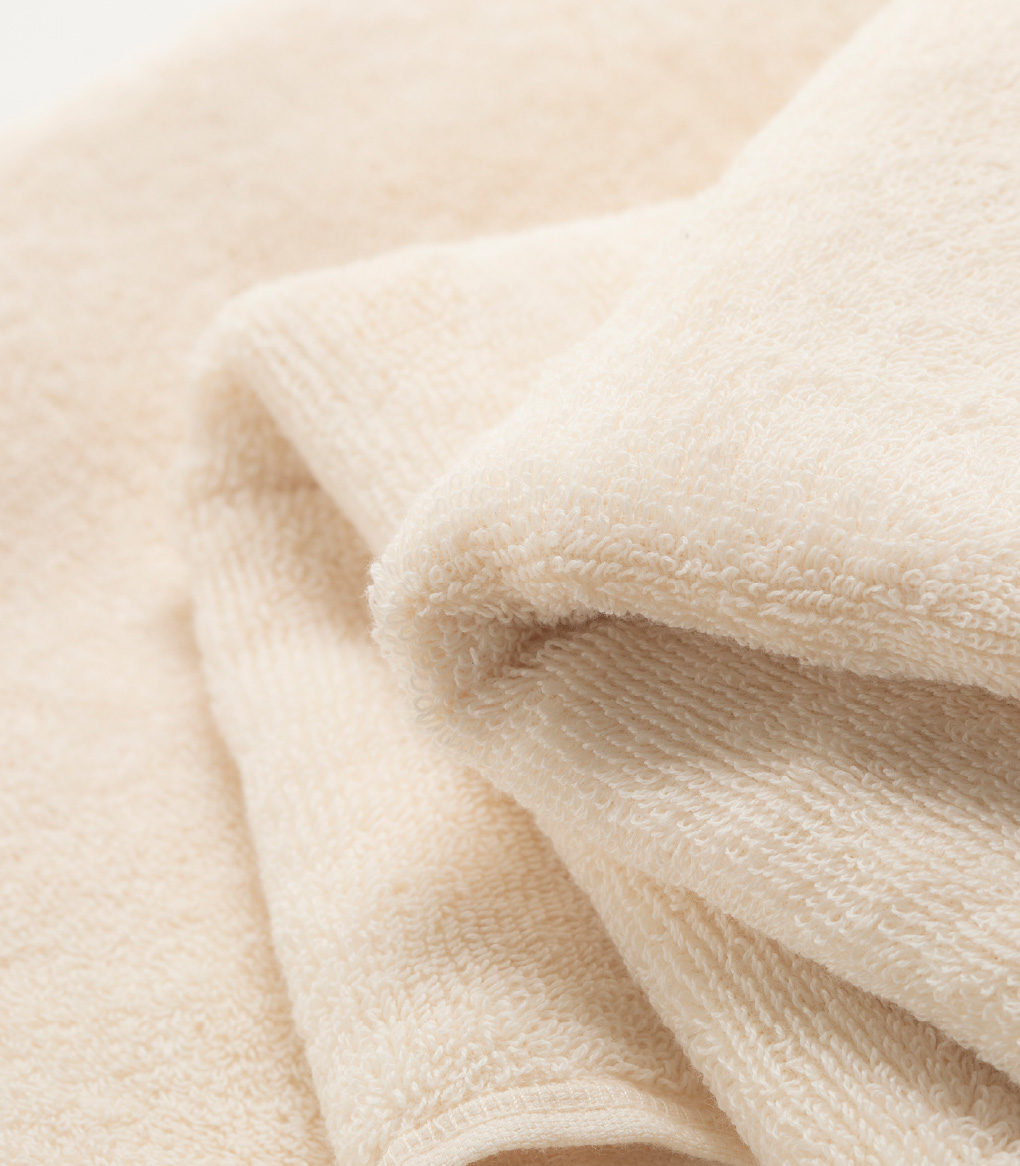 Organic textiles by Heart: five points commitment
Exclude chlorinated bleaching agents

Provide formalin-free products

Ban fluorescent agents

Never use azo dyes

Produce synthetic surfactant-free textiles
※ Across a careful management of the factory, we check through all the raw materials the presence of harmful chemicals.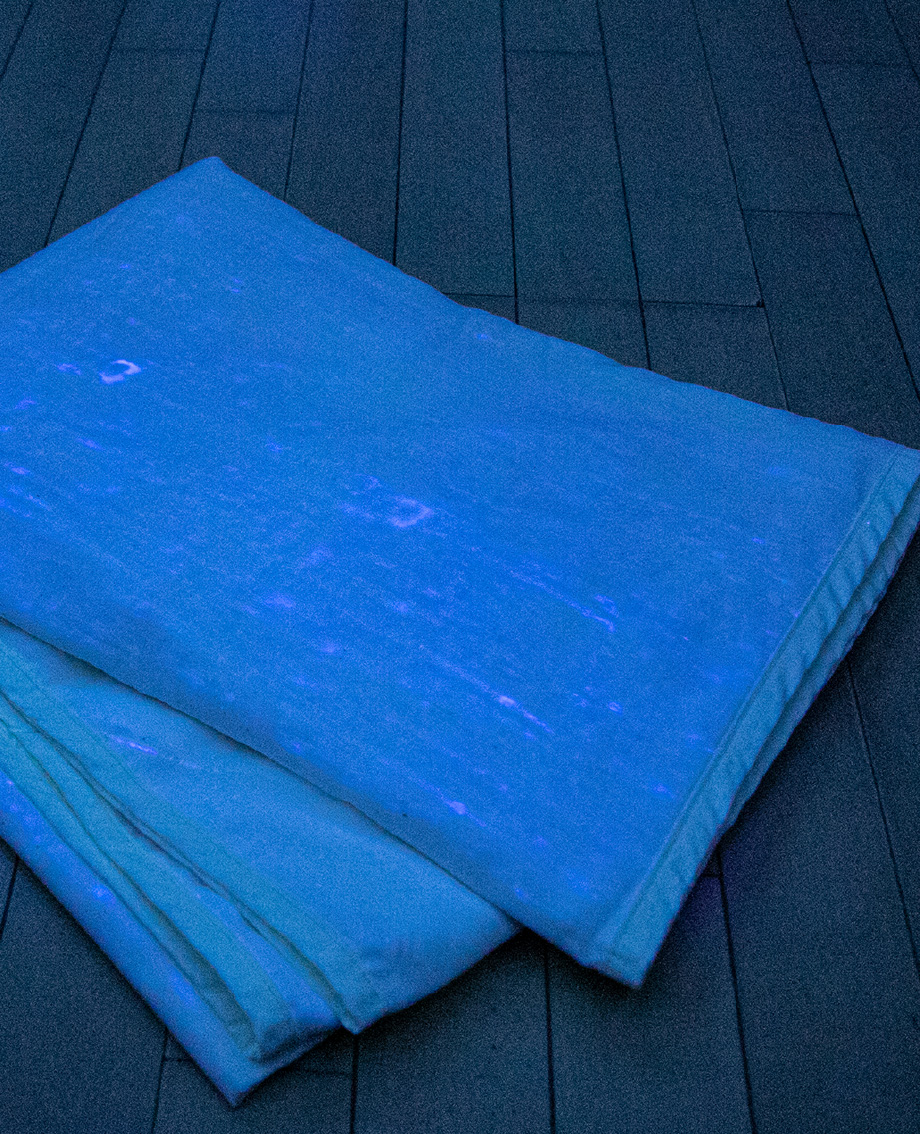 Quality inspection by black light
A black light fluorescence test is performed on the finished surface to ensure the product is entirely free of chemicals.
During a blacklight fluorescence test, any residual chemical contained in the fabric fluoresces. Chemical fibers are often used for sewing threads even if the fabric is claimed to be organic.
At Heart, in order to protect sensitive skins and babies, we carry out strict black light inspections and check the presence of chemical transfers.
From fabric, batting, sewing thread to quality label, the products we manufacture are thoroughly non-fluorescent. In addition, we completely clean not only delivered products, but also the inside of manufacturing machines. Any fluorescent product will never be sold as organic product.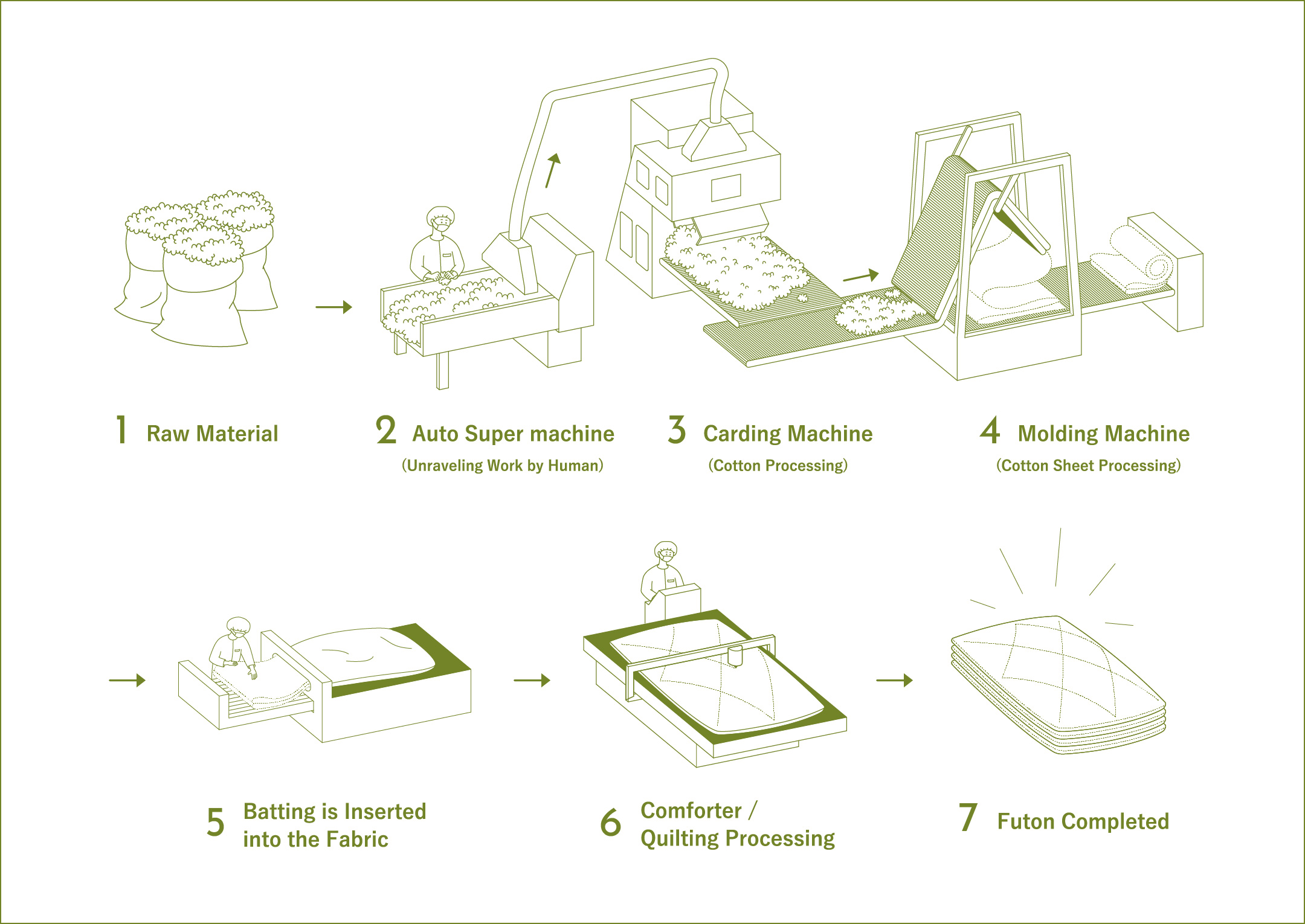 Factory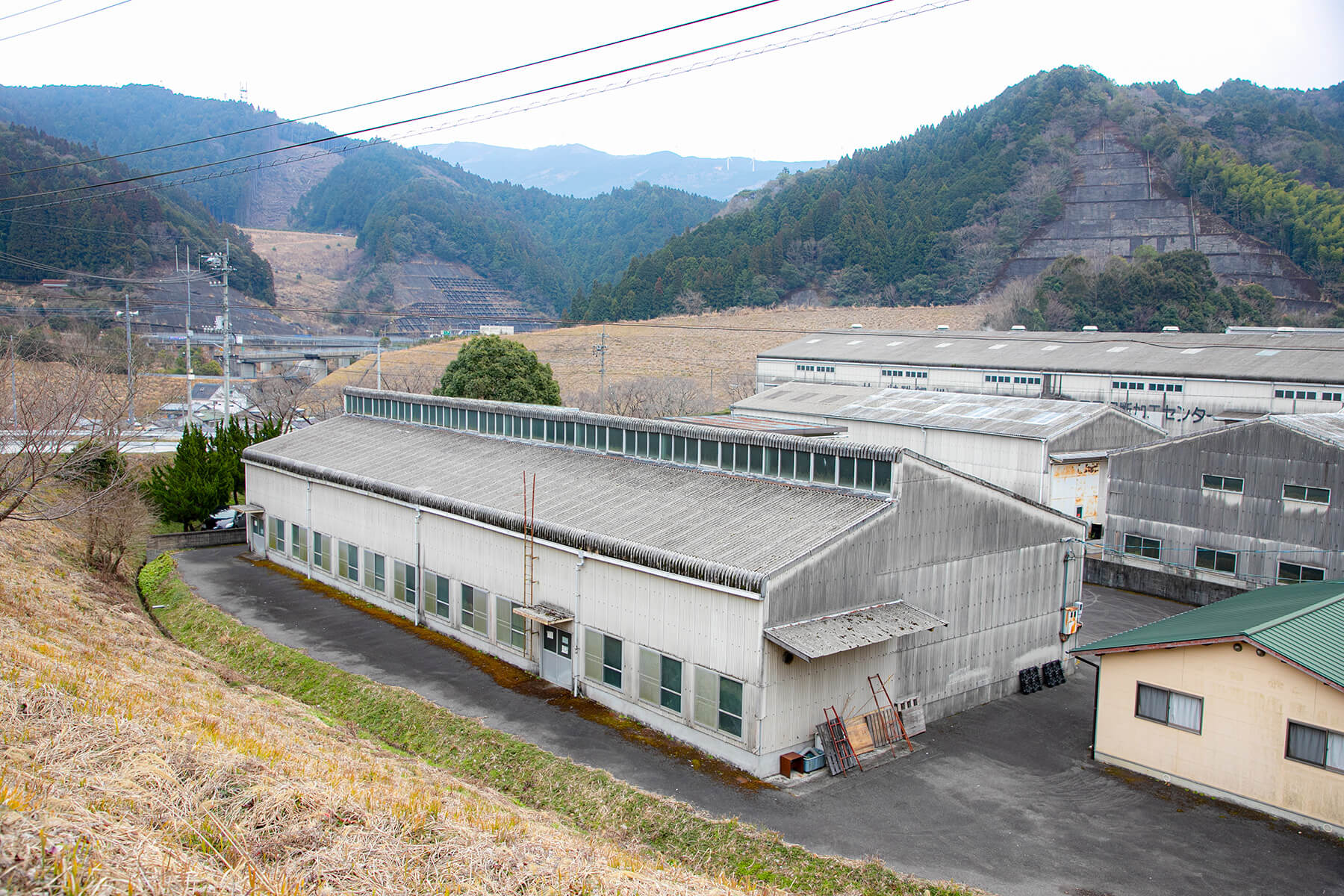 Otoyo town in Kochi. Heart's factory is located in a peaceful mountain area.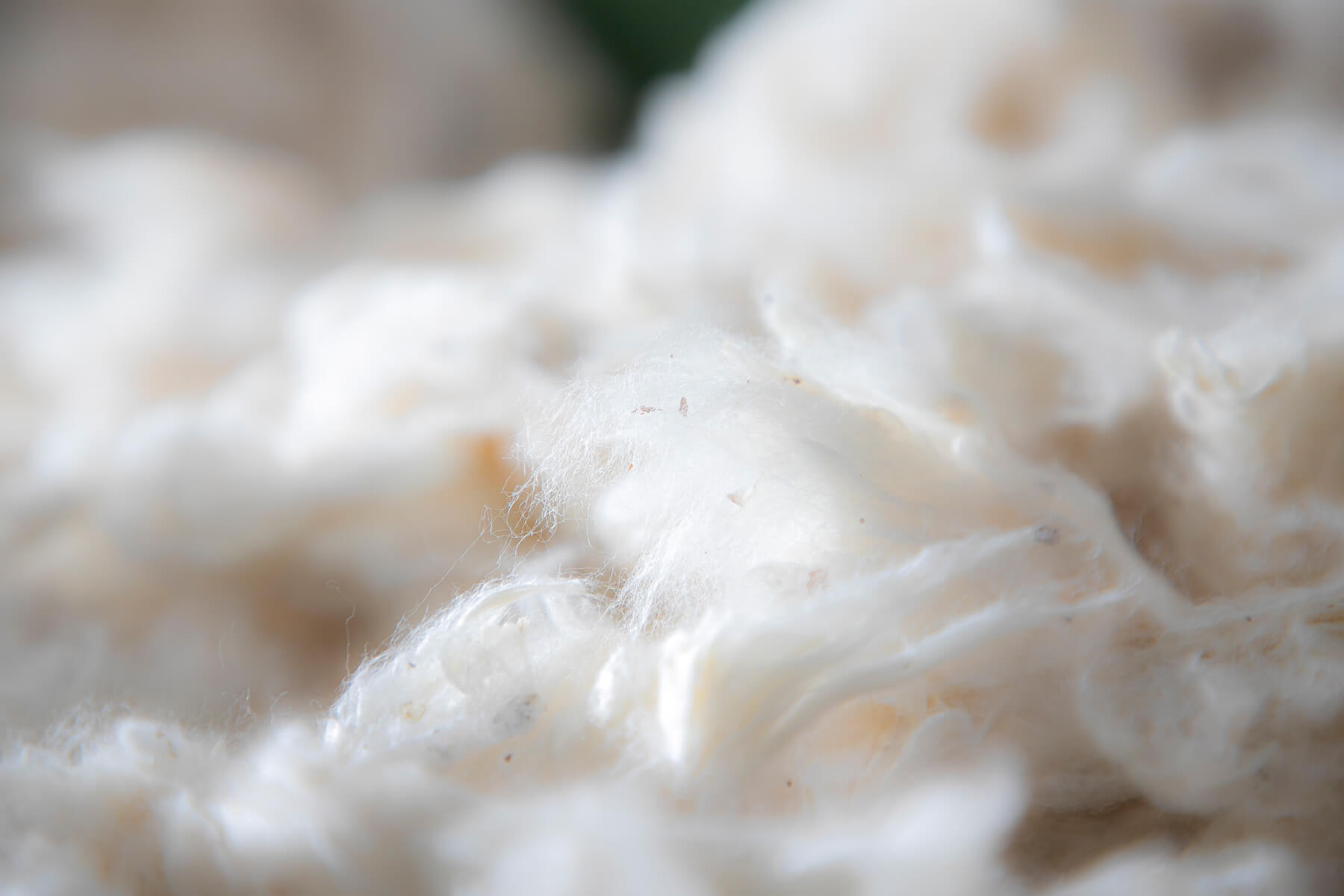 Organic cotton that has just arrived from the production factory.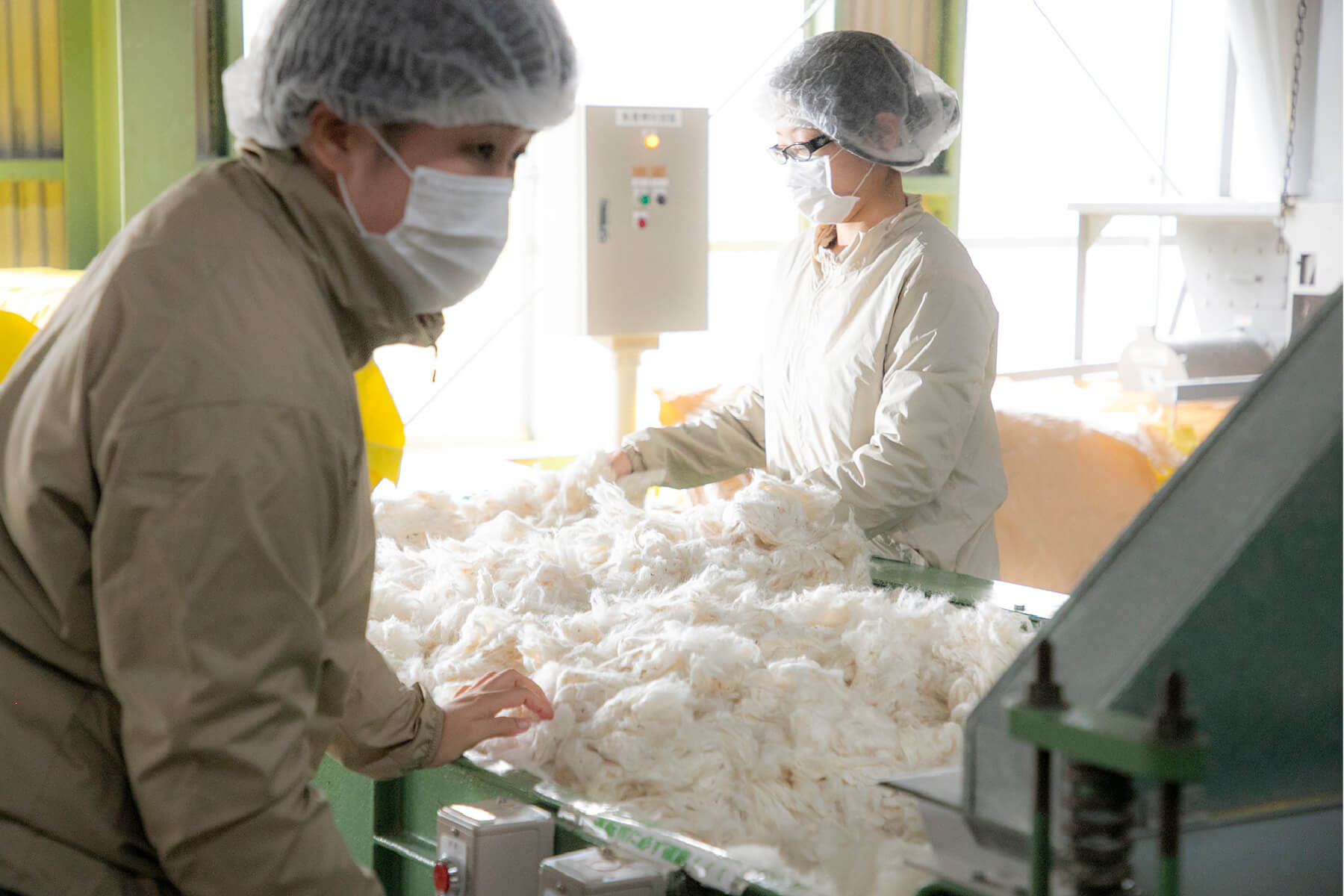 Staff unravels organic cotton by hand.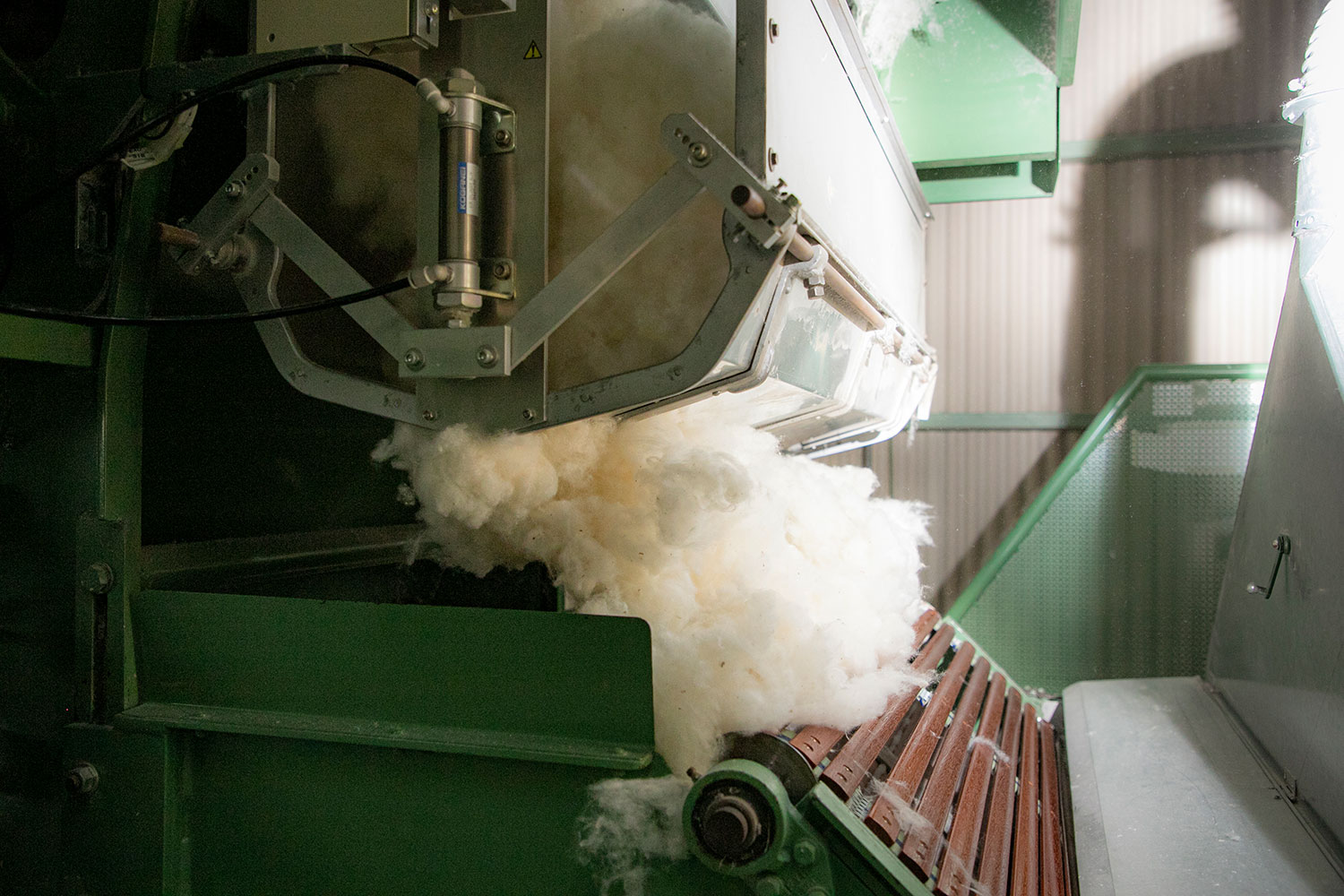 Fluffy organic cotton before being processed.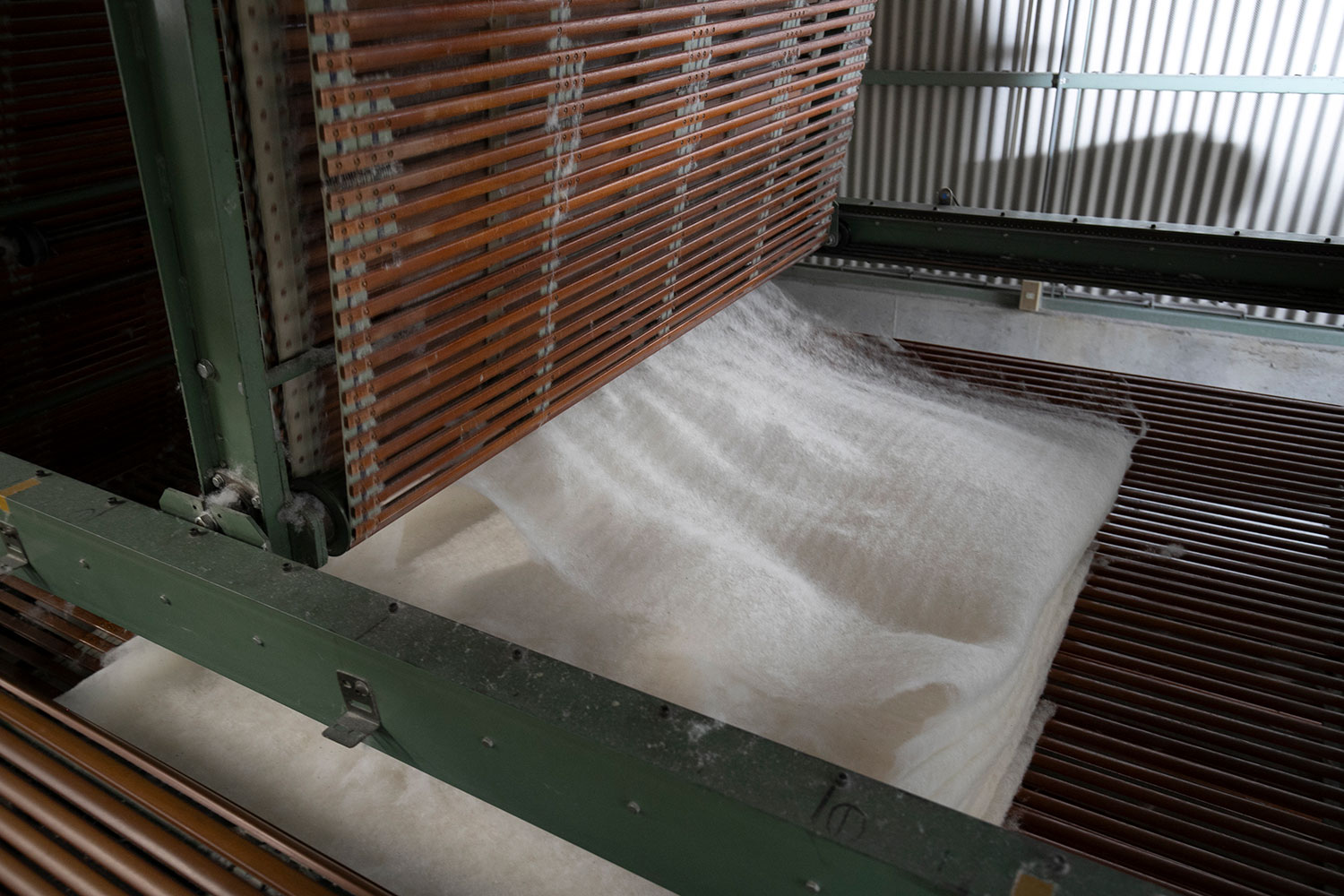 A thin sheet of organic cotton is molded.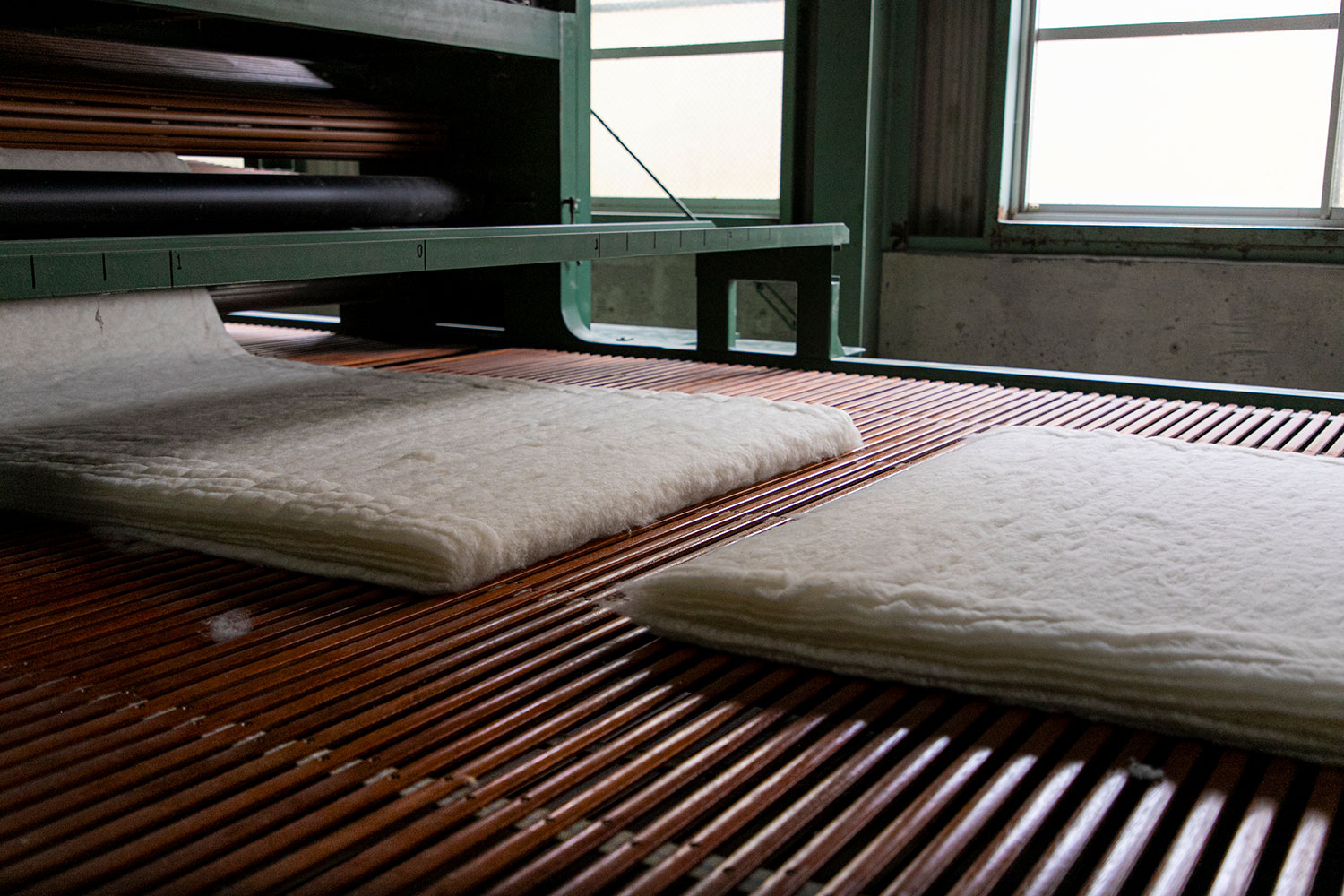 Several sheets of organic cotton are layed together, one on top of the other.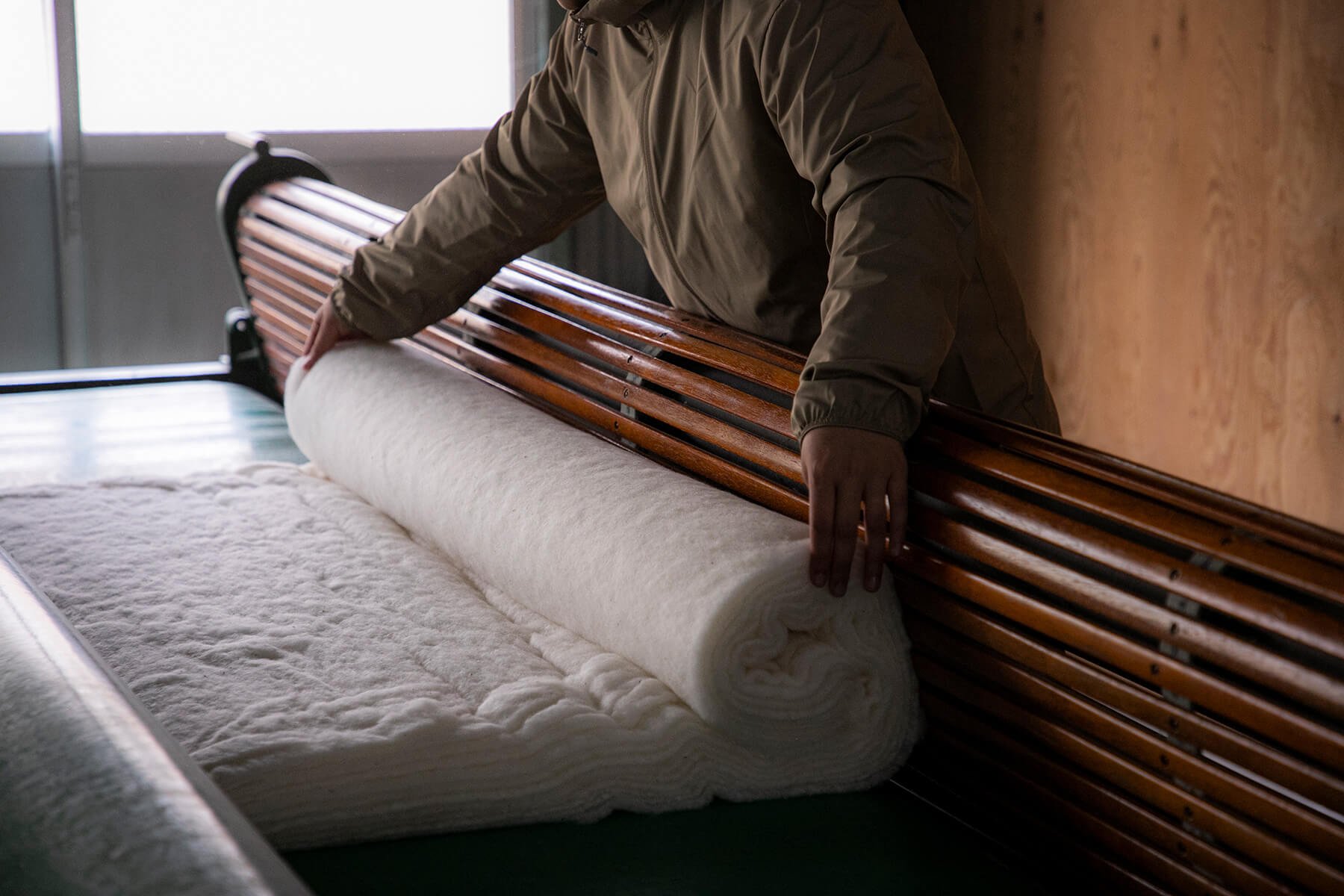 Staff piles up many sheets of loosened cotton to form a soft futon.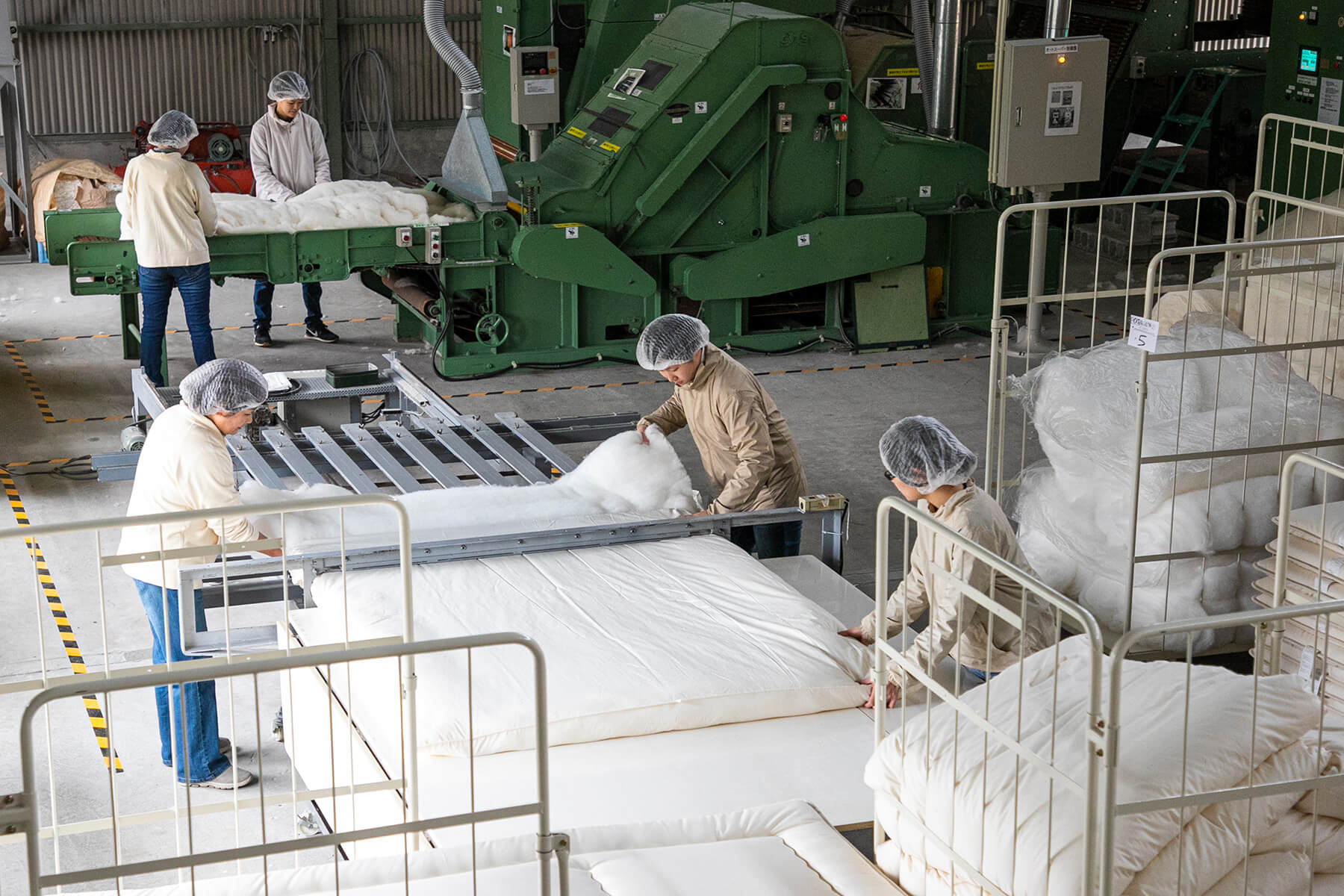 A view of the factory: In the back, cotton is loosened and in the front the finished batting is inserted into the futon fabric.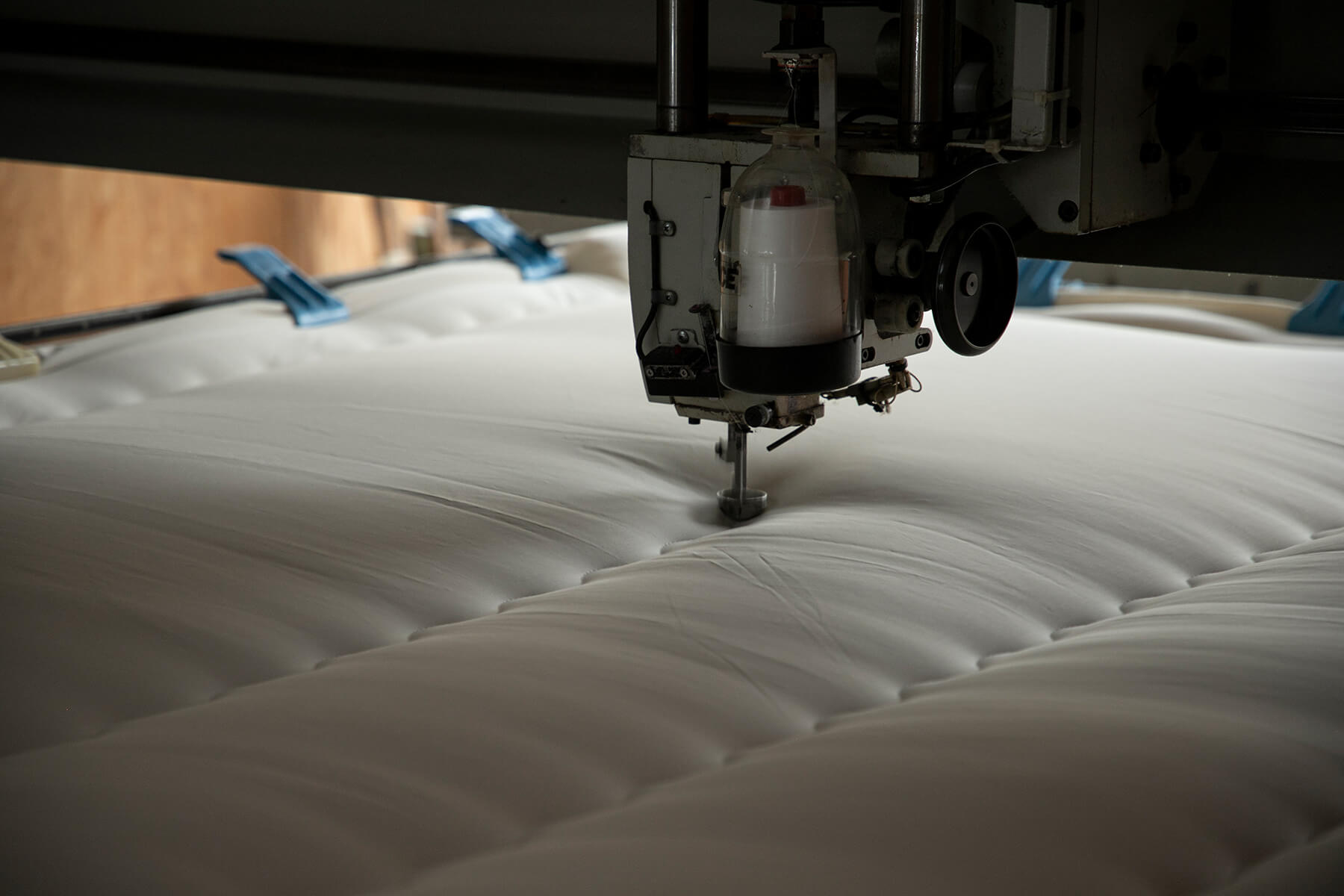 Sewing process that fixes the batting of the futon.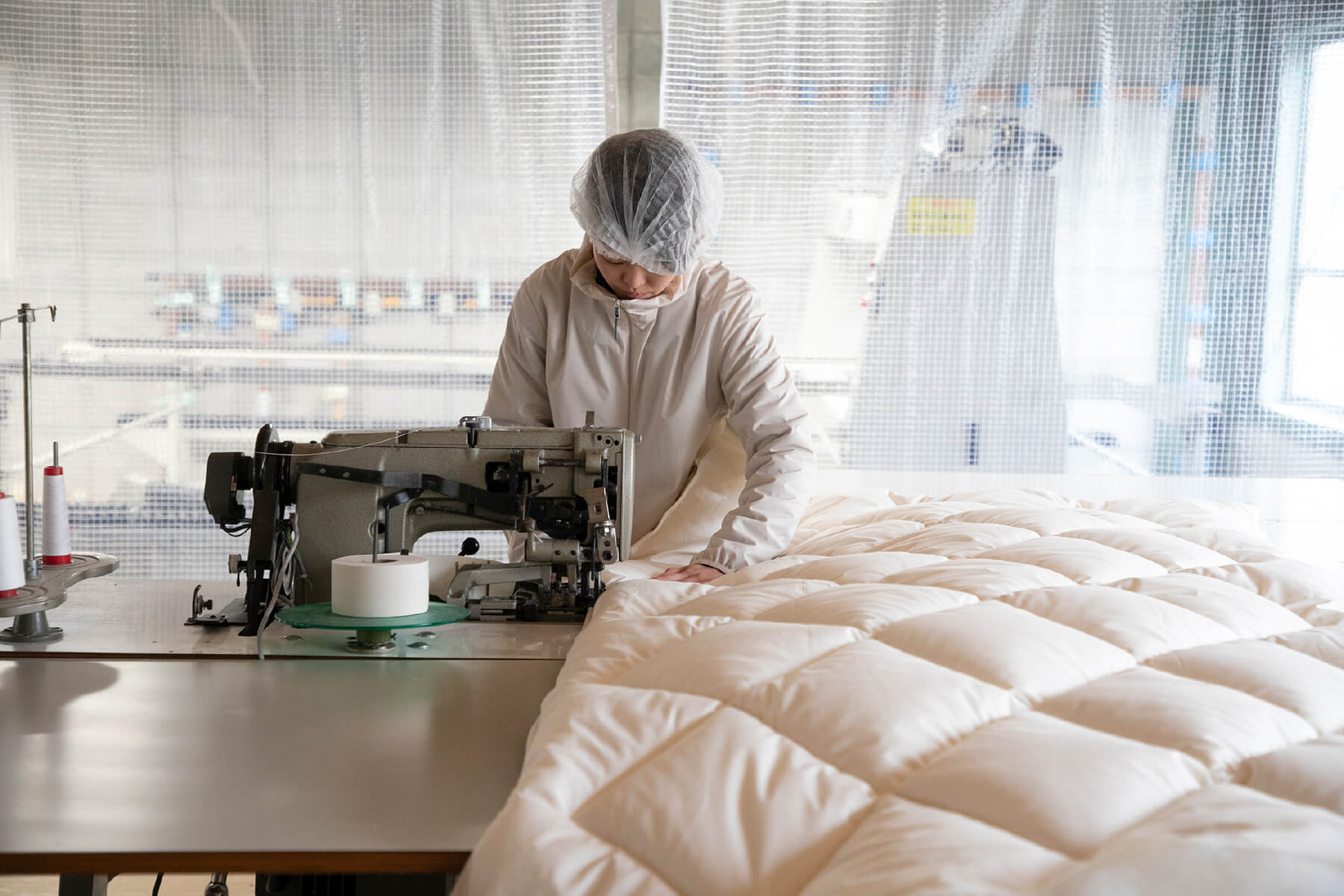 The edges of the finished futon are sewn with tape.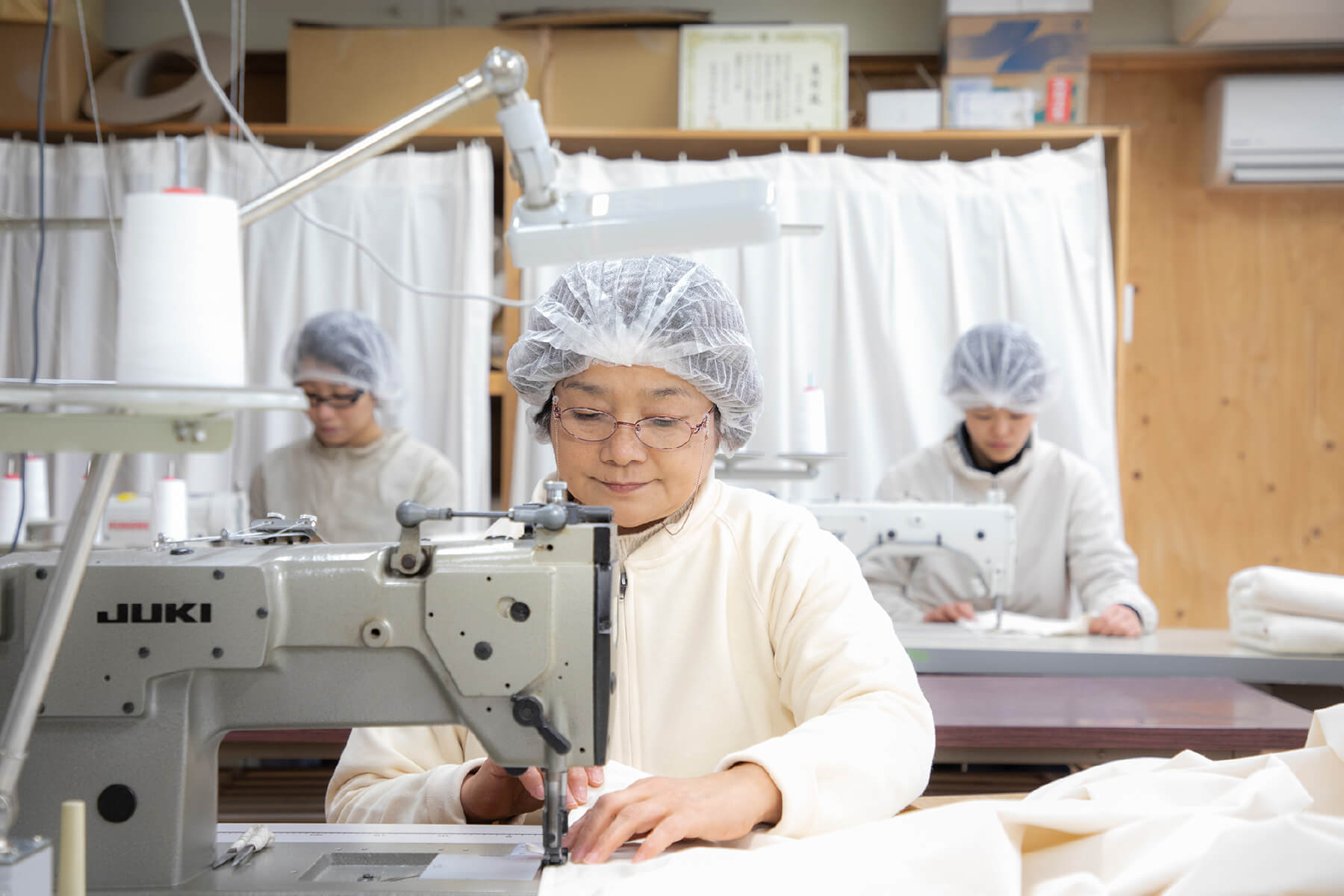 Pillow covers and sheets are sewn.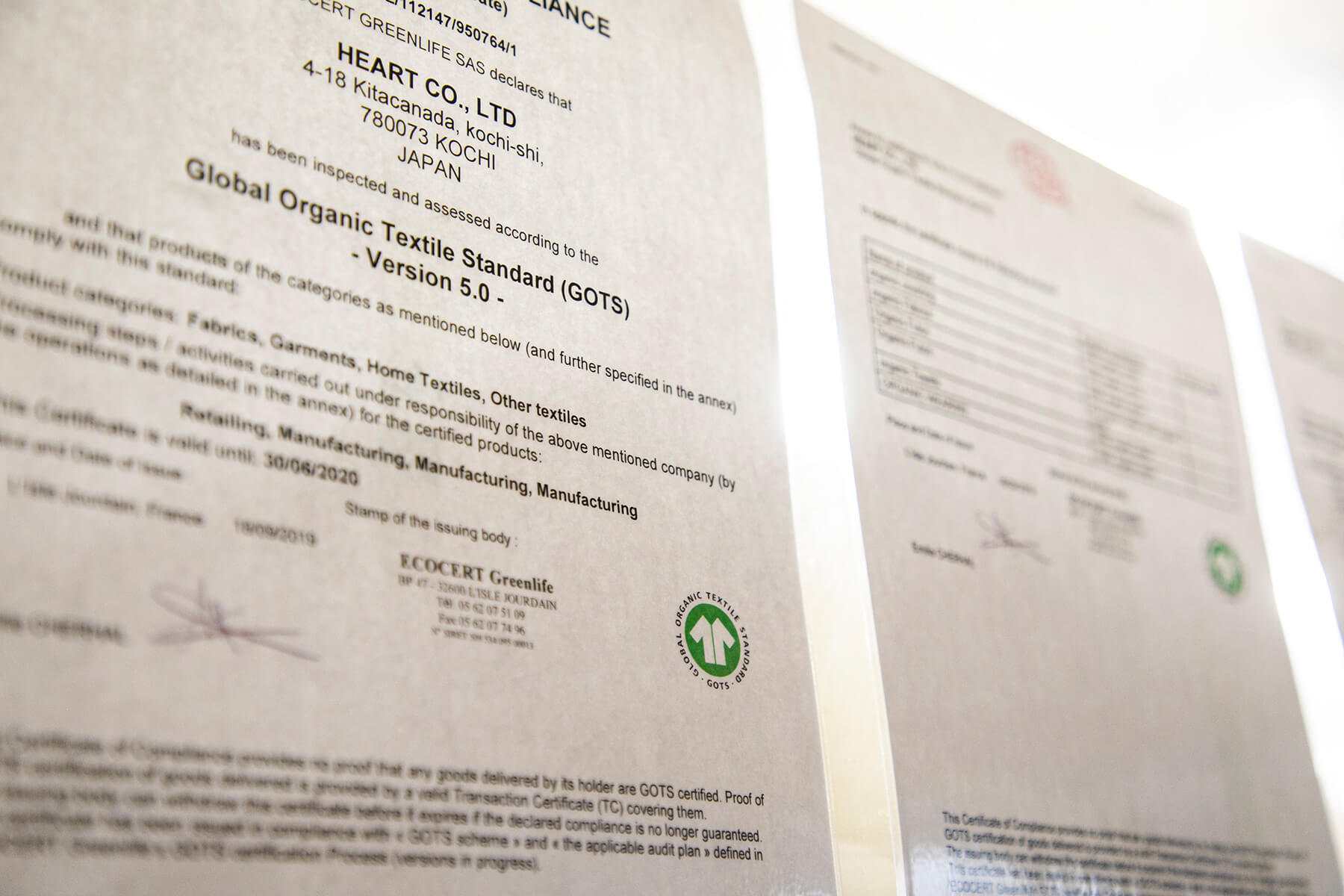 Our GOTS certificate established by French organic certification organization ECOCERT.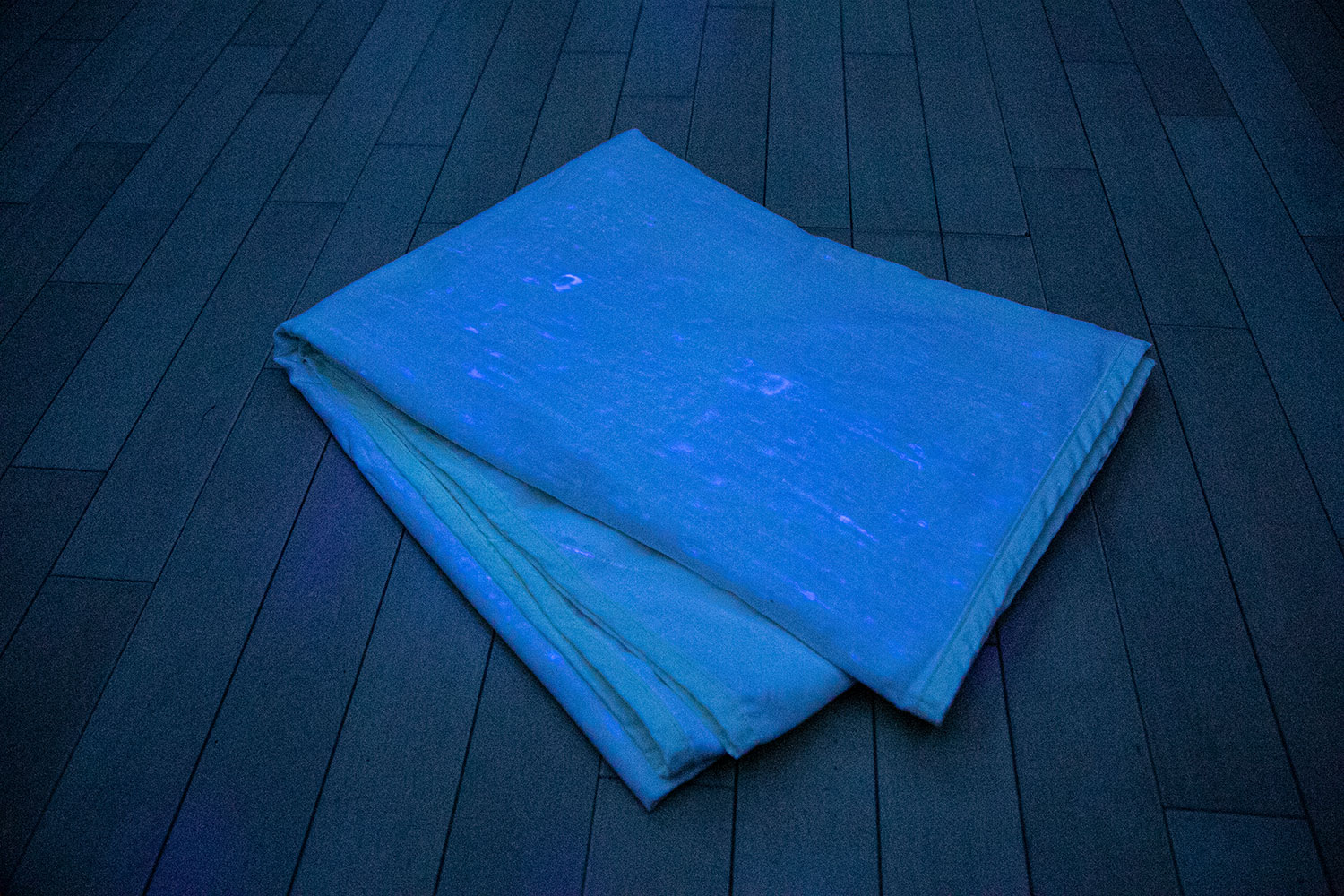 Cotton fabric illuminated by black light. All the finished fabrics are checked by the factory's black light inspection to see if they contain other synthetic fibers.