It Started with the Will to Overcome Allergies
"I want to deliver something that is safe and secure above all".
Everything was triggered by my illness 30 years ago. At the time, I was 6 years old, and could not breathe due to an asthma attack caused by allergies, and was taken by ambulance. Fortunately I survived, even though I was in critical condition for a while. In the wake of this event my parents started to make safe futons that would allow people who are suffering from allergies to sleep at night and those who are physically weak to sleep with peace of mind.
This is the origin of Heart company. After that, products became available at Consumers' Co-operative Union in Japan, and we expanded our sales channels nationwide, centered on Consumers' Co-operative Union and natural food stores.
In addition, about 15 years ago, we started exhibiting at overseas exhibitions, and the number of inquiries and orders from abroad for organic certified products made in Japan is increasing.
Since the 1990s, we have cultivated sales channels centered on consumer co-ops nationwide, and from the 2000s, we started online sales and wholesale sales overseas. In 2019, we set up our first directly managed store in the Tokyu Hands Shibuya store. While conducting wholesale and store sales in Japan and overseas, I felt the need for an original label and launched our brand "SaFo" in 2020.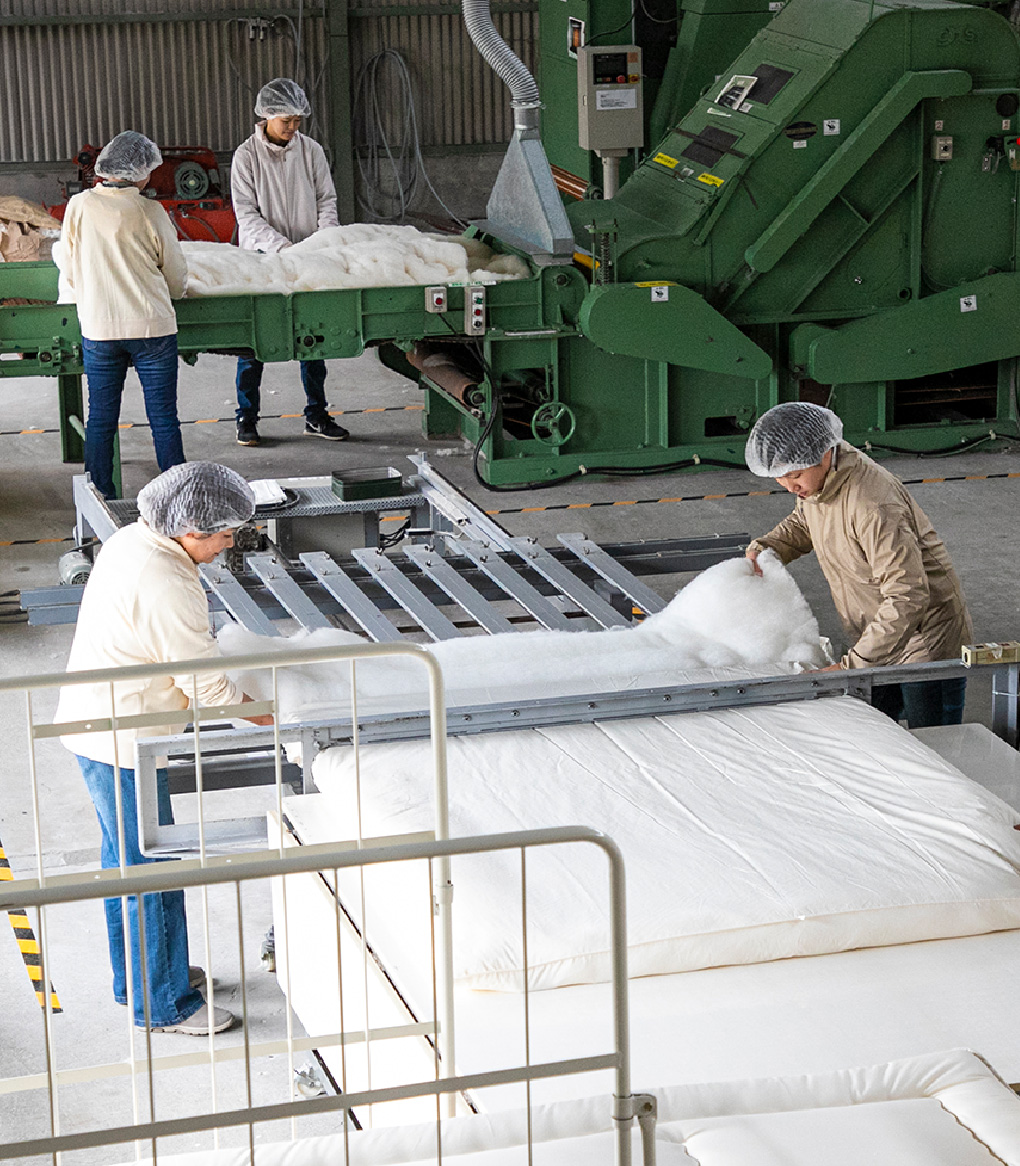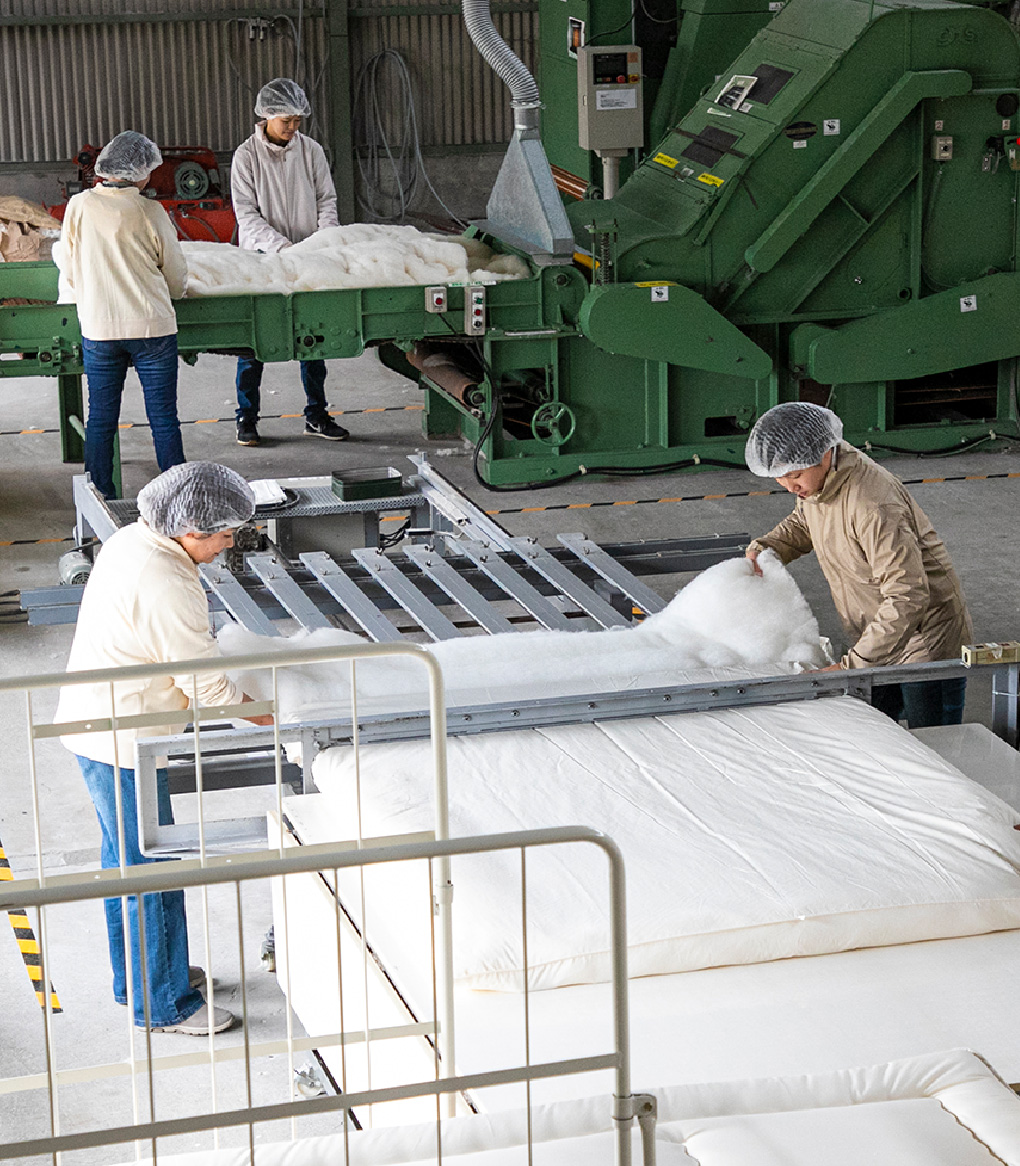 All Activities that Aim to Protect the Global Ecosystem
At Heart, organic means protecting the ecological environment and people. Farms must be pesticide-free to protect farmers and their surrounding environment from poisoning. In factories, when threads are becoming processed products, we must look after workers and the environment around. Many people get cancer or allergies by using chemicals so we have to protect them from diseases caused by such a working place. Also, the absence of harmful chemicals in a product will prevent the person using it from getting a skin irritation.
Protecting producers, manufacturers, consumers, and the environment surrounding them is said to be "organic." Even if a product is additive-free, its reliability cannot be guaranteed just by saying that it is "additive-free". Therefore, a third-party certification body inspects the documents and the production to ensure the safety of a product.
Traceability and Certification System, Market Expansion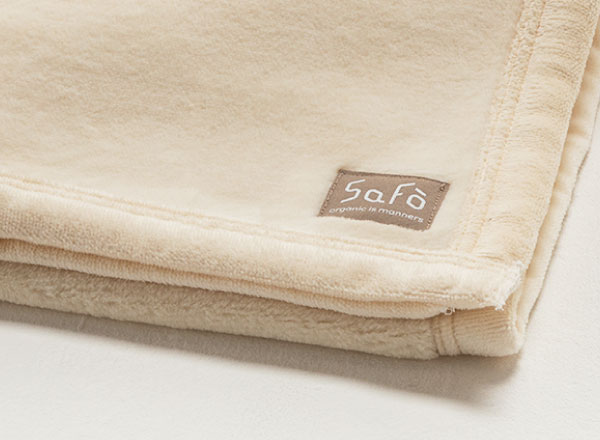 We manufacture internationally certified organic textile products at our own factory and sell them domestically and internationally. With the eyes of ECOCERT, a global and independent organic certification body, we carry out on-site and document inspections every year to obtain and renew the certification of GOTS and OCS, which are the global standards for organic products.
Organic is said to be traceable, and it must be transparently proved that it is made by a safe and secure manufacturing method in all processes from raw materials to finished products, and that there is no risk of dye transfer, or contamination.
In recent years, as embodied by the term sustainability, how to reduce the impact on the global environment and lead to "sustainable development" has become a keyword for corporate activities around the world. As a result, interest in organic products continues to grow. In particular, under the influence of the pandemic of the new coronavirus that occurred in 2020, the interest of people seeking "safety and security" is accelerating, and sales of organic products around the world are increasing by 20 to 100% from the previous year.
Why does an organic boom occur when an infectious disease is epidemic? In Japan, the image that organic is somehow good for health is pervasive. On the other hand, the United States and the EU, which are the world's largest organic markets, together make up a huge organic market that exceeds 80% of the world total. In these regions, it has been formally recognized that organic products are efficient and has become commonplace over the last two decades. The case of coronavirus brought forward the particular interest in the effects of "immunity improvements" and "prevention of underlying diseases" that are related to human health. The use of organic foods and products enhances immunity. Studies conducted at European research institutes have shown that animals that ingest organic food also boost the immunity of their offspring.
Complexity in Making Organic Products
Generally, even organic textile products often use synthetic sewing thread. We use natural cotton thread in consideration of the safety and security of our customers. Natural cotton threads are more delicate than synthetic threads, so sewing speed is slower than usual.
Instead of making 10 or 15 futons with synthetic fibers, we choose a slower process and make only 1 futon. We will not compromise in safety.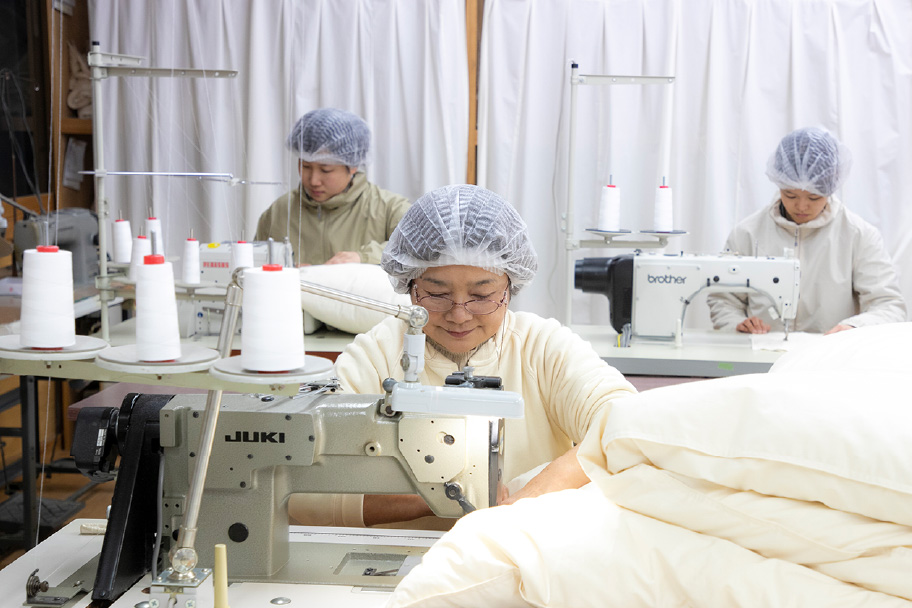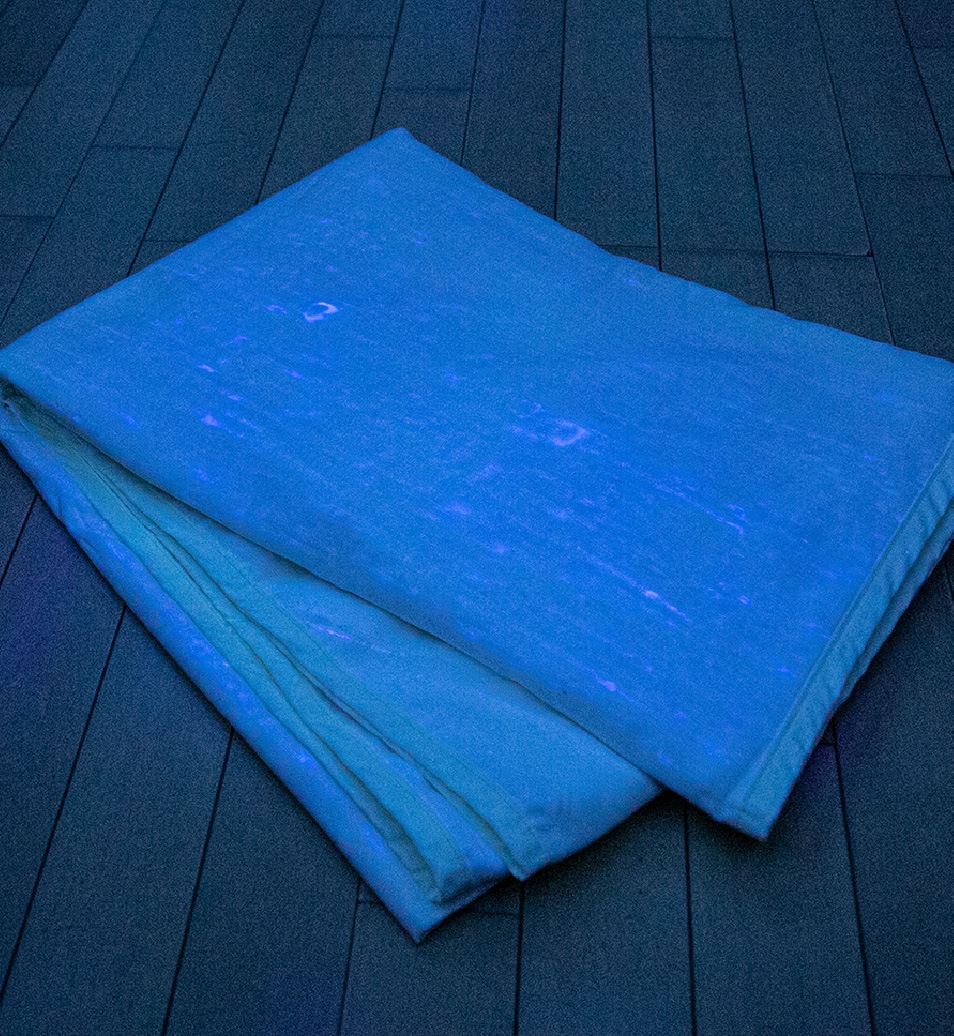 The factory is located in the mountains of Kochi prefecture, surrounded by nature, it is where we manufacture organic products. We use natural materials and as little electricity as possible during operations. We aim to create safe and secure products that are friendly to the working people and the surrounding natural environment. On the other hand, we need to proceed according to very strict standards. Making something that is safe for both the environment and the human body means making something that is free of harmful chemicals. In addition to quilts and mattresses, our factory also manufactures blankets and sheets. All products are inspected, metered and chemically checked with a black light (a light that makes contaminants glow pale) before shipping. If you touch a textile with your hands or if it becomes stained with sewing machine oil, it will glow white under a black light. Even though the final product is manufactured using organic raw materials and in accordance with international standards, there is still a risk of contamination by harmful chemicals in the transportation and manufacturing process of raw materials. That is why, before delivering to our customers, we carefully inspect to see if there is any chemical contamination in a dedicated laboratory with dozens of black lights installed.
We make products that people can use with peace of mind. Synthetic fiber products and products that contain chemicals glow white when illuminated with a black light. Even the slightest trace of white light in a product may result of dye transfer or contamination by chemicals, so we do not sell it to customers as a regular item.
Headquarters in Kochi, Flagship Store in Tokyo.
Business Points in Rural Areas and Cities
Many companies are in a social environment where they cannot work unless they adapt to digital transformations such as teleworking, online conferences or online shopping. With these technological advances and social conditions, people who work in Tokyo and live in rural areas have no longer to make a long commute to work every day.
This situation will increase. However, Tokyo has a huge market and has many connections with foreign countries.
There is a big difference in the amount of information exchanged between rural areas and Tokyo, many people are looking for adapted services, which leads to differences in the development of new products and services. I think it is important to experience these disparities.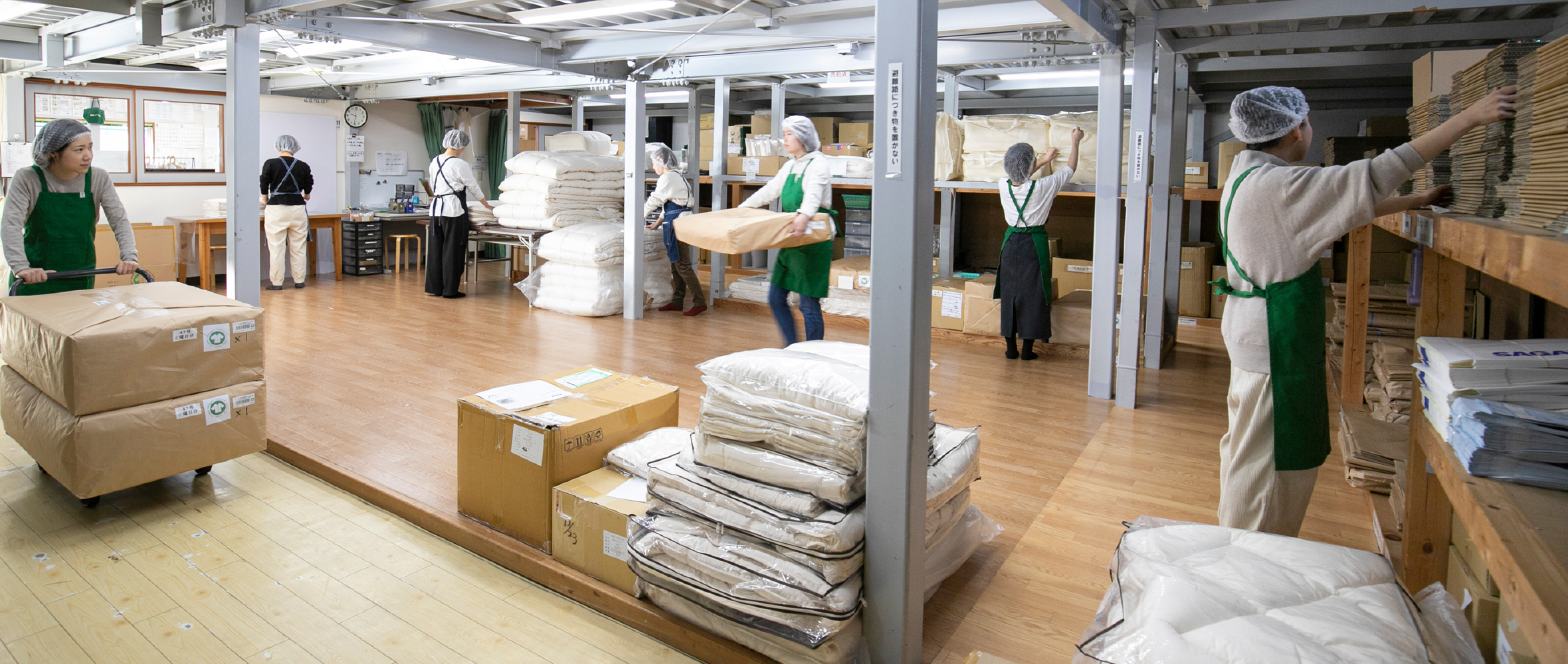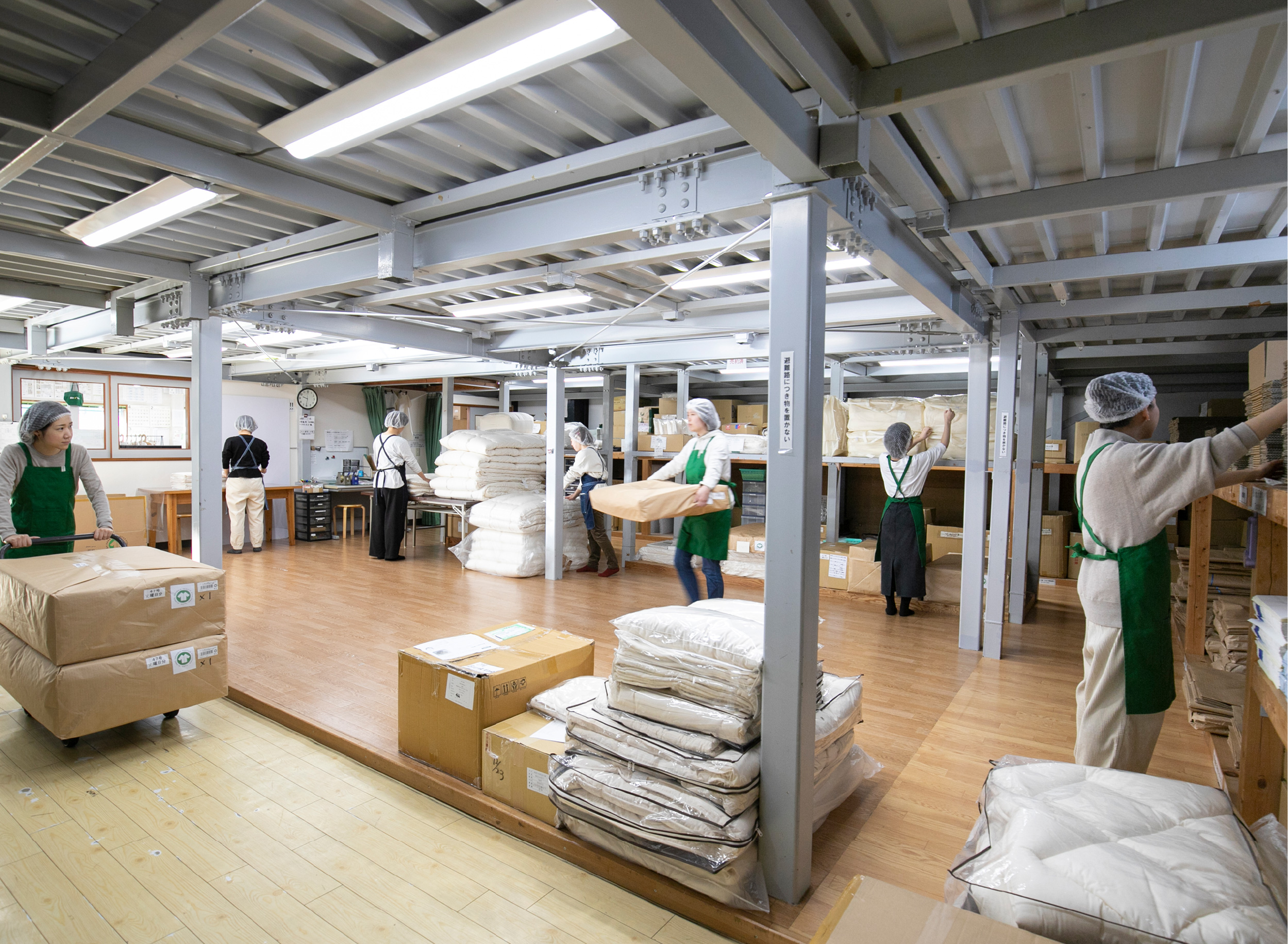 Safety and Security for Everything
It aims not only to be "safe and secure" for the product itself, but also to be "safe and secure" for everyone from the person who makes the raw materials to the person who uses the product, and for all the surrounding environment. At Heart, a large number of staff with a wide range of experiences and different backgrounds collaborate regardless of age or gender. From the beginning, the idea that the family is the first priority and a motivation for work has permeated. As a result, the ratio of female staff is high, and the working styles and working hours vary. There are many staff members who have various experiences both in Japan and overseas, which is the driving force for creating new and better products. An attitude of recognizing and respecting differences in individual values and perspectives. It also leads to a situation "safe and secure" for those who work with us.
On the farms, we must protect the farmer from pesticide poisoning and the surrounding environment. As well for the health of people working in factories, people who use the product and the environment around. Protecting producers, manufacturers, consumers, the environment surrounding them, and its diversity.
That is how we define "organic" and I feel it is our mission to achieve. We aim to solve environmental problems by facing them head-on.
We believe that the flow of sustainable corporate activities will continue to accelerate around the world. In the 20th century, companies were driven by the ideal to mass-produce and expand in pursuit of profits. However, I feel that such corporate activities are causing various problems and are approaching a turning point. Of course, companies exist with the proposition of pursuing profits. However, from now on it will be indispensable for the companies to think about enriching not only themselves but also all the related people and surroundings; people who work to create products and services, consumers who receive them, the environment related to the products and services, all the parties concerned and so on. We believe in the idea of Sanpo-Yoshi (=three-way satisfaction), a precept of merchants in the past, which means to gratify not only buyer and seller, but also society.
In the future, when buying organic products, I would be grateful if the name "Heart" could spontaneously come into the minds of people all over the world as one of the options.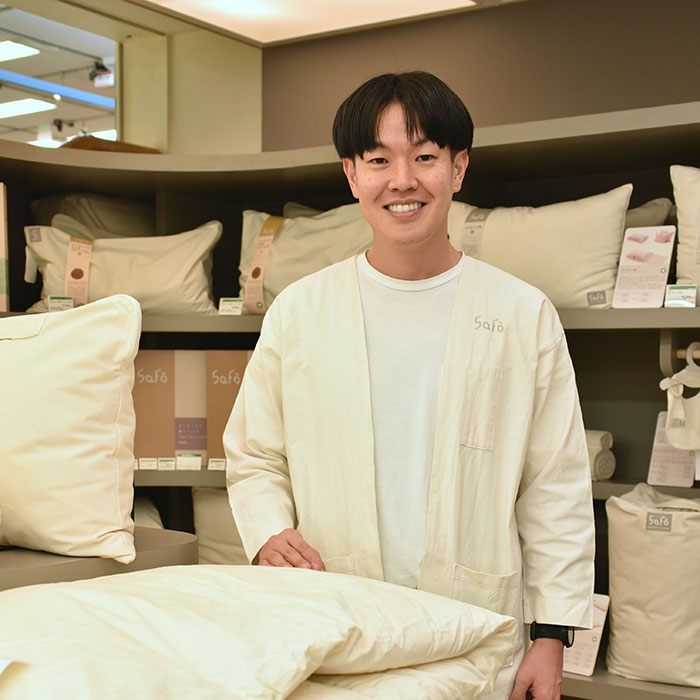 CEO of Heart Co., Ltd.
Hiroaki Yamaoka
My grandfather introduced bedding manufacturing and wholesale business.
And my father commenced the business specialised "Organic Bedding" and launched the company "Heart" in 1988.As I grew up looking closely at my parents and customers trading organic bedding from Kochi to all over the world, the idea of "organic" was very familiar to me.
In England where I lived four and a half years to study art and foreign cultures, I was impressed that people in Europe were enthusiastic about organic food, clothes, housing, and all other lifestyles, and the organic concept was closely involved to their lives. At Heart, we also want to make organic a part of our lives in Japan.
About Us